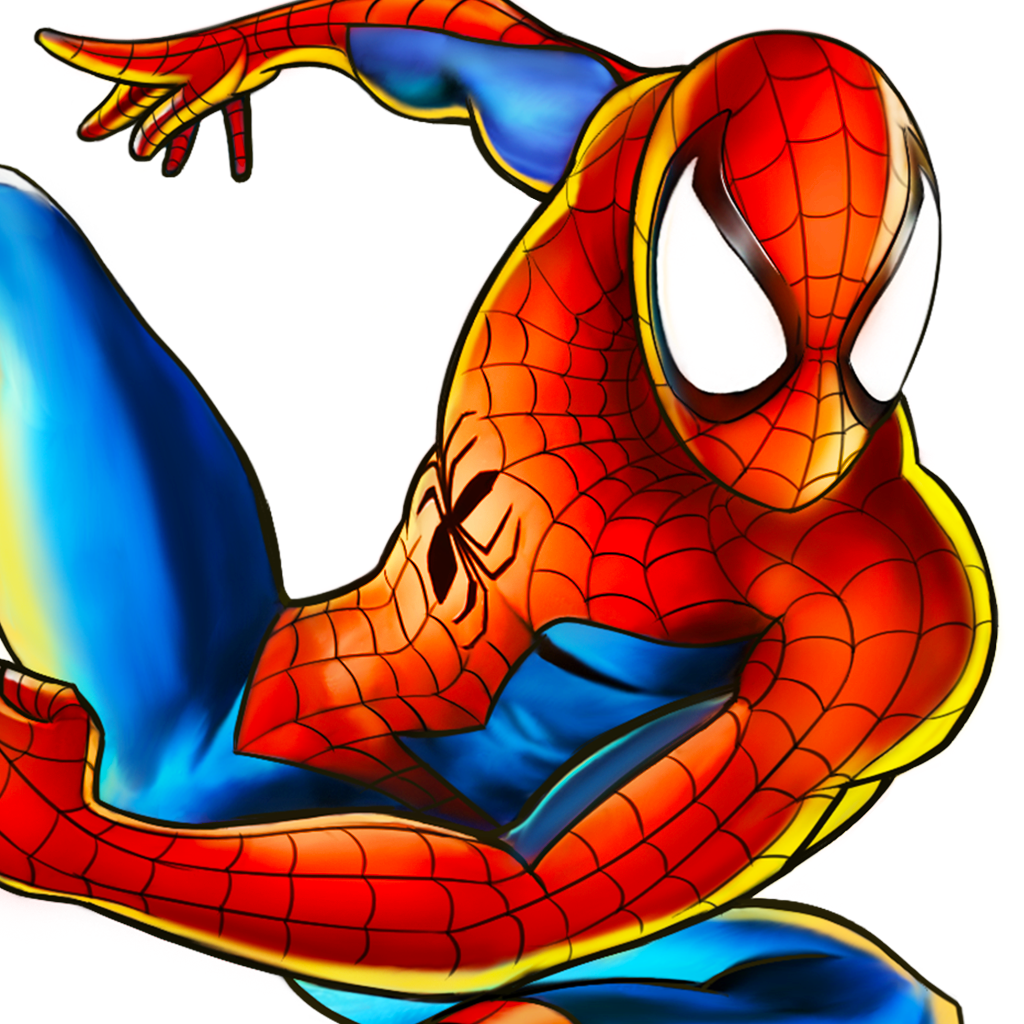 Spider-Man Unlimited
Издатель/Разработчик: Gameloft
Swing into a hand-drawn Comic-Verse in a brand-new episodic adventure!

Unite the Spider-Verse and recruit an army of Spider-Men to stop the new Sinister Six, who have opened a dimensional portal to summon different versions of themselves! The Sinister Six are moving from dimension to dimension – destroying each one – and ours is next!

THE GREEN GOBLIN (ISSUE 1) AND THE VULTURE (ISSUE 2) ARE HERE! Issue 3 coming soon…

THE FIRST FREE SPIDER-MAN GAME!
• Enjoy the thrill of the first Spider-Man web-runner! Swing, run and fight through chaotic Manhattan in over 5 different Marvel environments!
• Go beyond a runner with unique gameplay! Fight in battles against dimensional super villains, swing, wall-climb and skydive!
• Play Story mode with 5 boss battles and 25 missions per Issue! New daily and weekly events with spectacular rewards in Event mode! Or climb up the leaderboards in Unlimited mode!

THE FIRST NARRATIVE RUNNER!
• A continuing episodic adventure: The Sinister Six are moving from dimension to dimension, destroying everything in their path – and our world is next! But it ends now… with an army of Spider-Men!
• Dive into an extensive Marvel Universe spanning over 50 years of Spider-Man with iconic characters, including multiple variations of each villain, as well as Nick Fury, Mary Jane, and Black Cat!
• Written with an experienced Spider-Man comic writer to ensure a faithful recreation of the Spider-Man Comics!

THE MOST SPIDER-MEN EVER IN A GAME!
• Summon, collect and play as tons of Spider-Men featured throughout the Marvel Universe, including Spider-Man Noir, Iron Spider, Cosmic Spider-Man, Scarlet Spider, and the Bombastic Bag-Man!
• Collect, fuse, and level up your Spider-Man cards, each with its own unique in-game benefit, and send them on Spidey Ops missions around Manhattan!
• CONSISTENT RELEASE OF NEW SPIDER-MAN CHARACTERS!

_____________________________________________

Visit our official site at http://www.gameloft.com.
Follow us on Twitter at http://glft.co/GameloftonTwitter or like us on Facebook at http://facebook.com/Gameloft to get more info about all our upcoming titles.
Check out our videos and game trailers at http://www.youtube.com/Gameloft.
Discover our blog at http://glft.co/Gameloft_Official_Blog for the inside scoop on everything Gameloft.